A team of passionate professionals
Our innovations improve the world
Our team consists of experts from various industries with a wide range of experience, especially in the field of chemical-technological and biological research. Only on the research and development of Aquaholder product, there work our 8 top researchers educated in various scientific disciplines.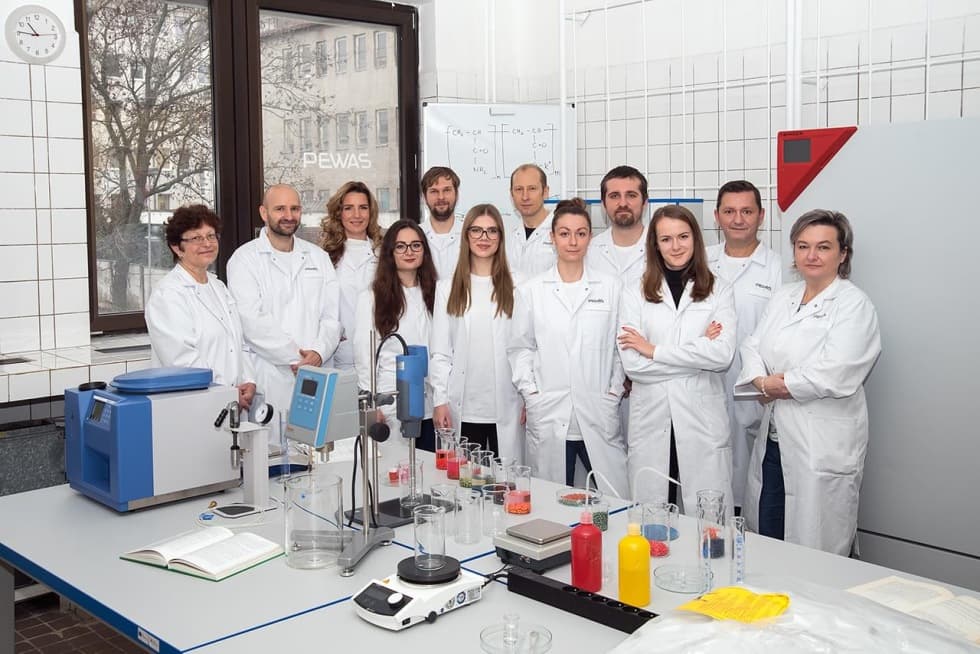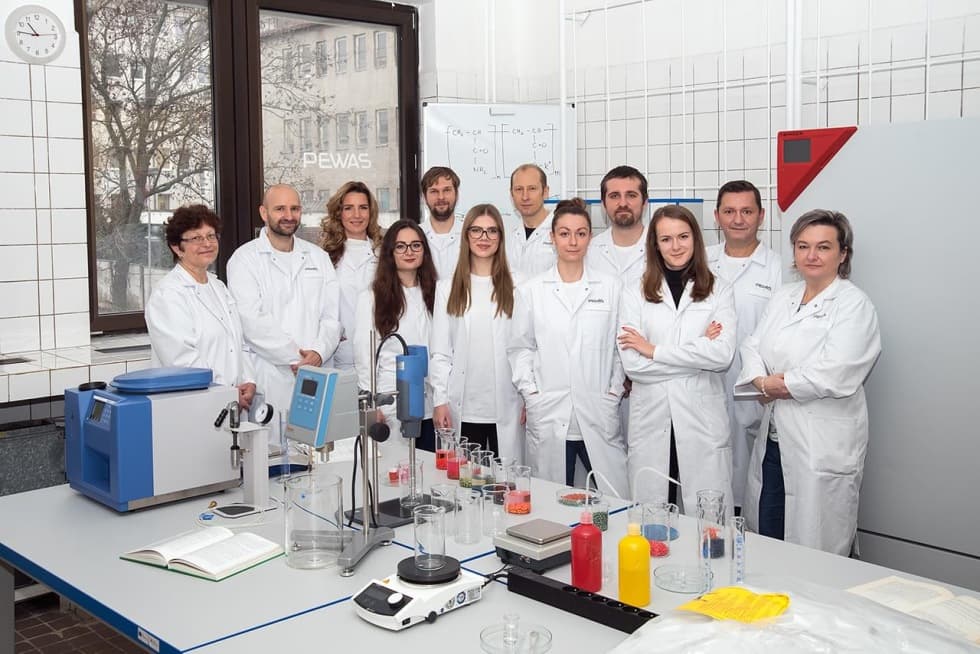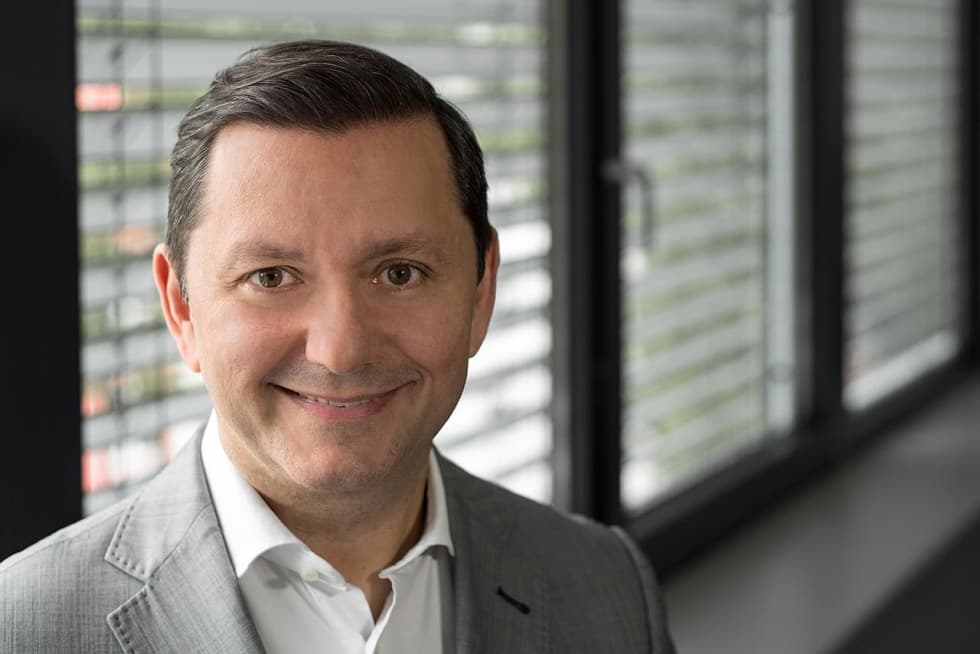 Ivo Krpelan
CEO
Ivo became a part of Pewas in 2020 and his main goal is to prepare our company for its further development and international growth. Due to his rich professional past, Ivo meets all the prerequisites to be able to bring our company and its products to the international markets. Ivo has a 10 years finance management experience in CFO positions and 14 years general management experience in CEO positions. For last 20 years, he has worked for a Danish international group Falck as a CFO and later as a Reginal Director and Partner for CEE region, where he was responsible for a group of companies with app. 3.000 employees and over EUR 65 million of yearly revenues. Ivo is a graduate from the University of Economics in Prague.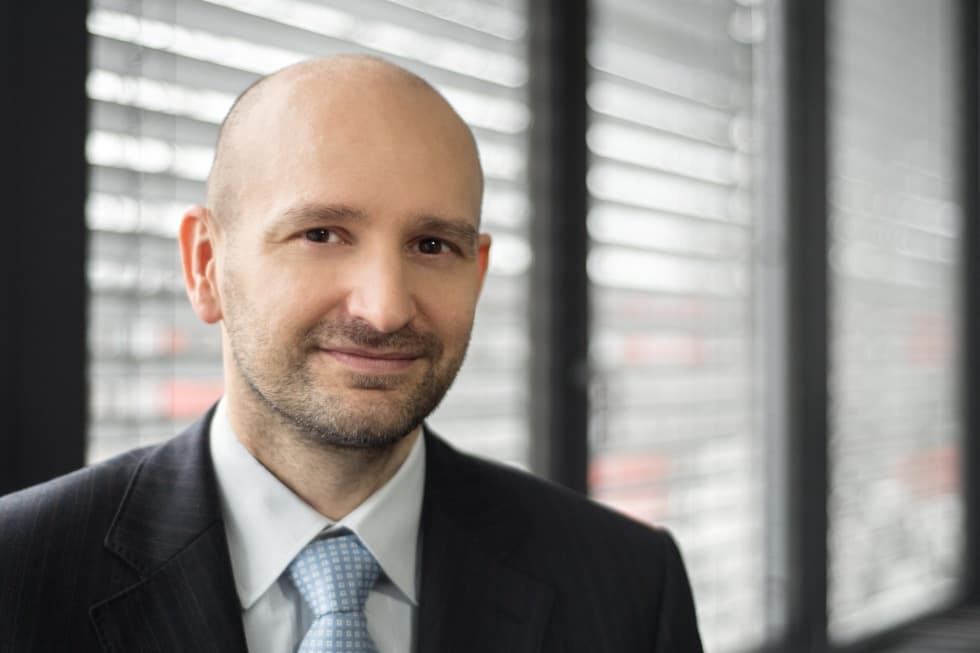 Peter Fatul
Project manager
Peter started his professional career in 2004 as a Sales Manager of rubber chemicals in the company Duslo, the second biggest chemical company in Slovakia. After eight years in 2012 he was promoted to as the Head of the Sales Department of SBU Organics. He was responsible for the business management of three organic units in Duslo - Dispersions and glues, Rubber chemicals and Specialties with sales around €120 million per year. He managed contracting processes with the most important partners including five top tire producers Michelin, Goodyear, Continental, Bridgestone and Pirelli. After 11 years in Duslo he decided to accept the offer of CRW Plasticos Slovakia at the position of a Business Development Manager. From June 2016 is a part of company PEWAS and is responsible for business and logistic activities. Peter is a graduate from the University of Economics in Bratislava.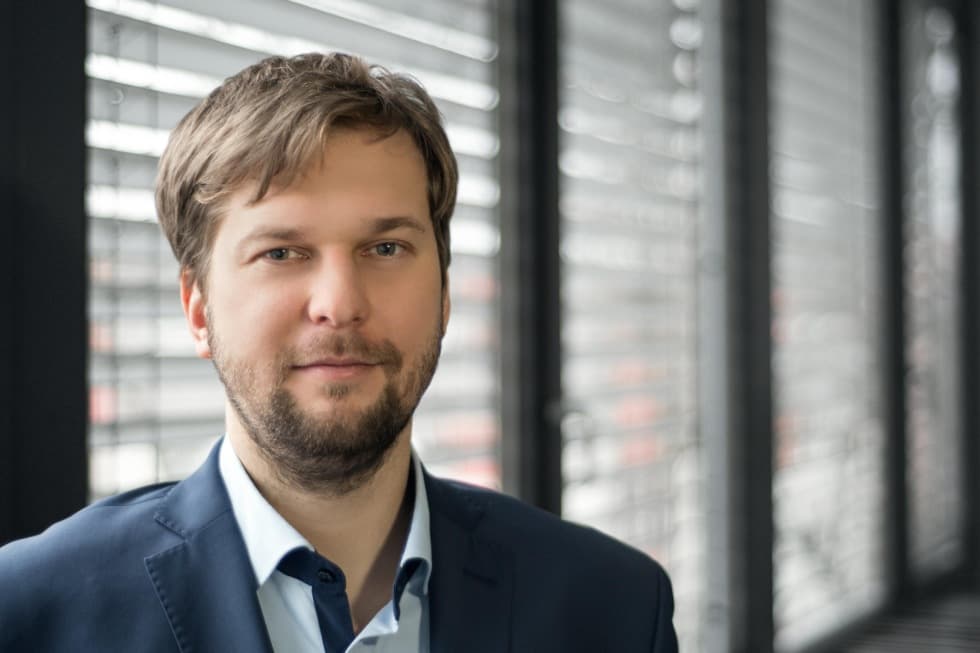 Viktor Gelinger
Chemical Engineer
Viktor graduated from the Department of Chemical Engineering at the Faculty of Chemical and Food Technology, Slovak University of Technology. Soon after graduation, he was recruited by PEWAS Company where he started in the position of Junior Research and Development. He has spent the past three years actively working on projects' realization related to superabsorbent polymers. He is dedicated to applied research, collaboration with external institutes, strategic partners, and clients. He is working on methods development, laboratory testing, and the direct use of superabsorbents under real conditions at current and potential clients.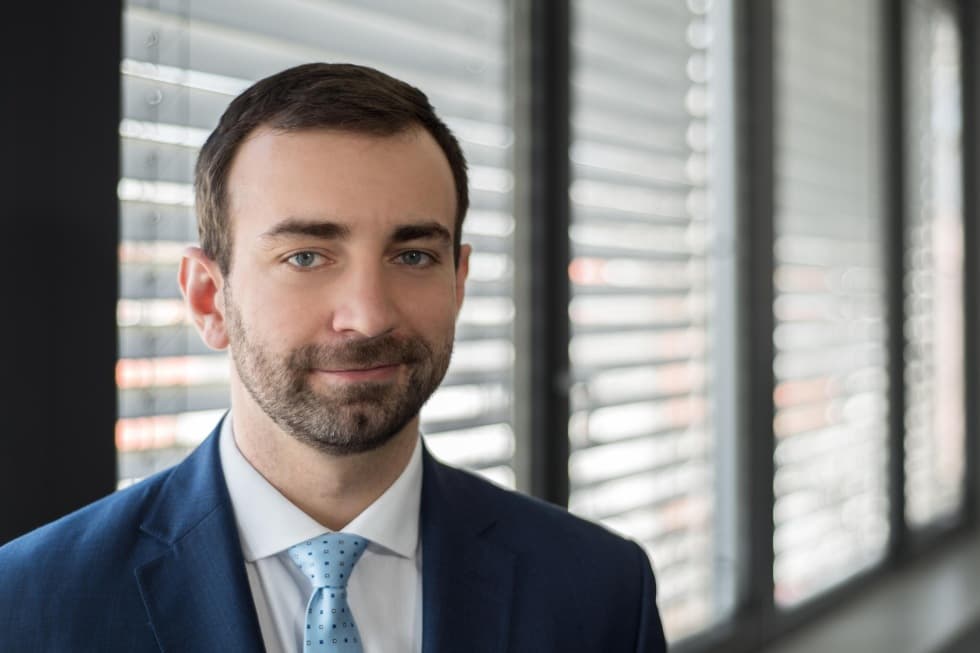 Lukáš Petra
Chemical Engineer
Lukáš graduated from the Faculty of Natural Sciences, Comenius University in Bratislava, where he received a PhD. in inorganic chemistry. He worked on his thesis at the Institute of Inorganic Chemistry, Slovak Academy of Sciences. He has also lectured for five years at the Comenius University in Bratislava. He received an internship at the Materials and Engineering Research Institute, Sheffield Hallam University for nine months, working on polymer-clay nanocomposites with antimicrobial properties - the results of which are being patented.
Lukáš was also a Research Fellow at the Laboratory for Advanced Materials (LAM) at Comenius University where he was part of a project funded under Horizon2020 (ERA Chair). The goal of the project was to establish an internationally recognized research program in the field of advanced materials (materials that have the potential to enable new technologies). Research focus was on materials with possible applications in energy conversion and storage, also optoelectronics and electronics. Part of the project was the exchange of researchers during which Lukáš had two internships at Oxford University and Los Alamos National Laboratory in New Mexico, USA.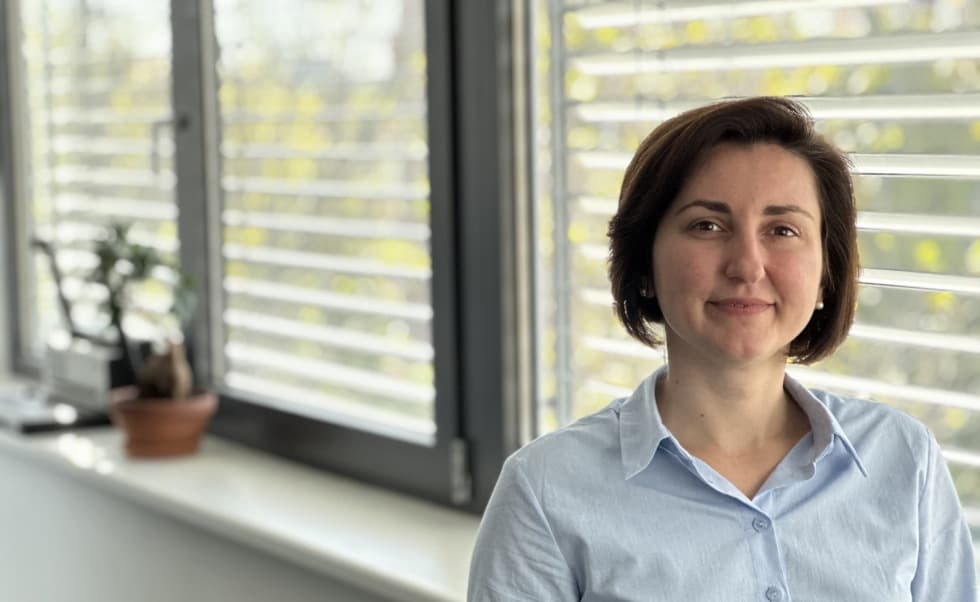 Halyna Bodnár Yankovych
Chemical Engineer
Halyna graduated from the Department of Analytical Chemistry at the Faculty of Chemistry and the Department of Microbiology at the Faculty of Biology of Uzhhorod National University. After graduation, she worked at the Uzhhorod Border State Control and Toxicology Laboratory as a leading chemist and quality manager. While working in the laboratory, she received training on pesticide analysis using advanced analytical methods in Lithuania, Latvia and Germany. She completed her PhD. at the Institute of Geotechnics of the Slovak Academy of Sciences in 2022. As part of her doctoral studies, she participated in research internships in Austria and Spain, during which she focused on the preparation of composites with photocatalytic properties and their use for water purification.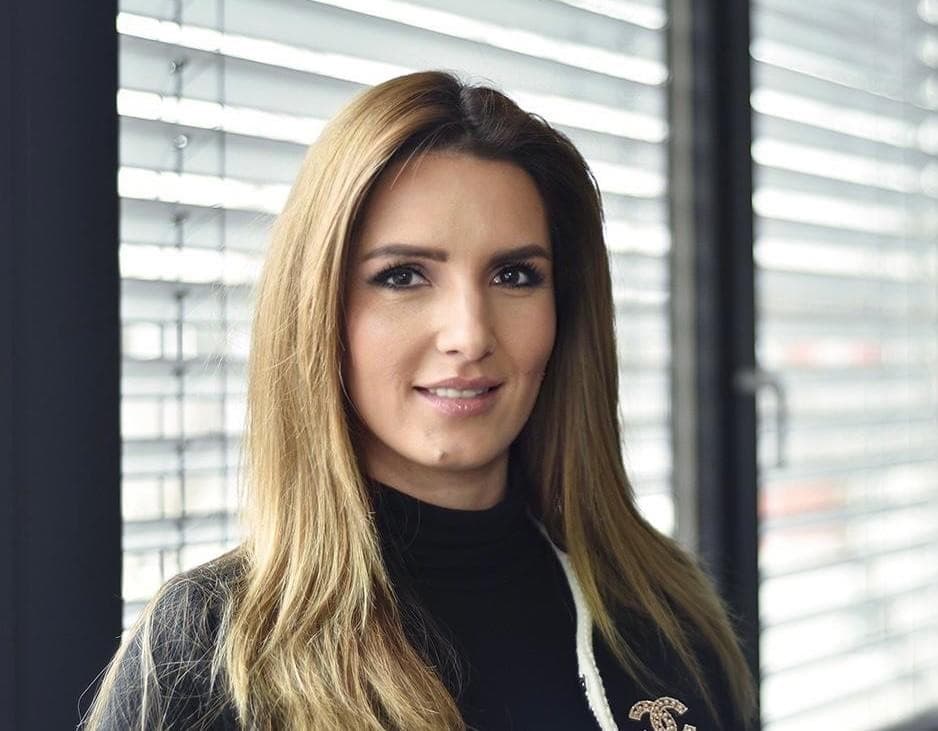 Michaela Kusá
Biotechnology Engineer
Michaela graduated from the Slovak University of Agriculture. She is expert on modern biotechnological methods and techniques of cultivation of microorganisms, tissue culture, preparation of biologically important substances. She has strong experience in gene manipulation, utilization of RFLP, PCR, Western –blot, embryotechnology, enzyme engineering, genomics, bioinformatics, waste chemistry, food chemistry. Formerly, she worked in a Dutch company during university and her final thesis was linked to the company focused on food waste as a feed for farm animals. After graduation she held the position of the chemical and legislative support in the field of fertilizers and feeds in the same company. Recently, she has worked 4 years in Slovak company as a development and quality specialist for cosmetics and detergents. She had responsibility and prepared technical documents of the products in accordance with applicable legislative of SR and EU. She rated sensory and analytical quality of her own and competing products and under her leadership for 4 years the company has successfully launched lot of products.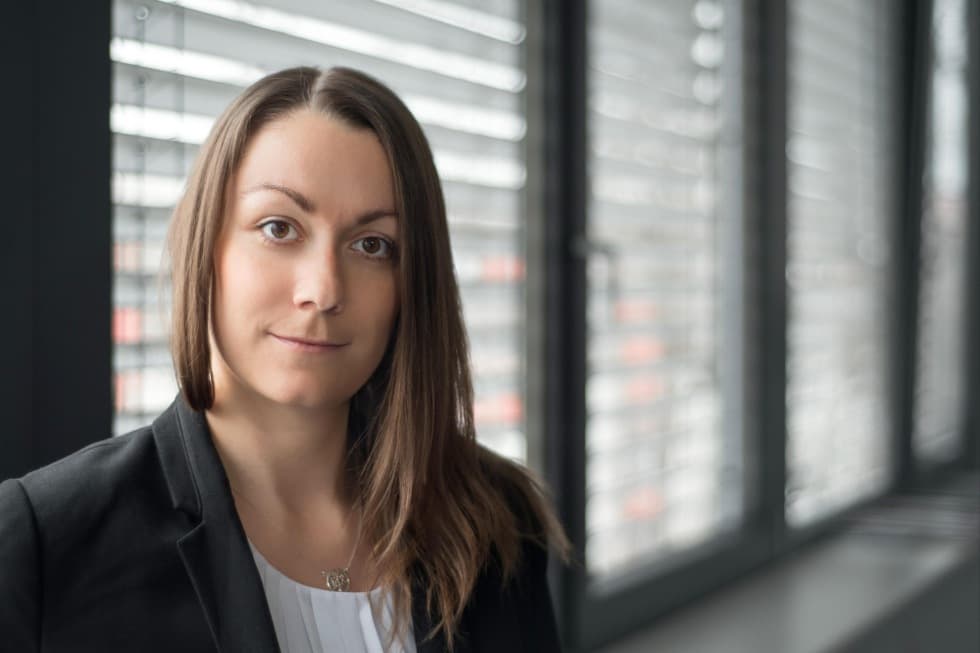 Michaela Piliarova
Molecular Biology
Michaela graduated from the Faculty of Natural Sciences, University of SS Cyril and Methodius in Trnava, Department of Biotechnology (BSc.) in 2010 and Department of Analytical chemistry and biochemistry (MSc.) in 2012. Formerly, she worked as Pharmacy technician for several pharmacy companies. Later on, she completed a PhD in Molecular biology at the Faculty of Natural Sciences, University of SS Cyril and Methodius in Trnava in partnership with National Agricultural and Food Centre – Research Institute of Plant Production in Piešťany focusing on genetic diversity of arbuscular mycorrhizal fungi and their interactions with plants.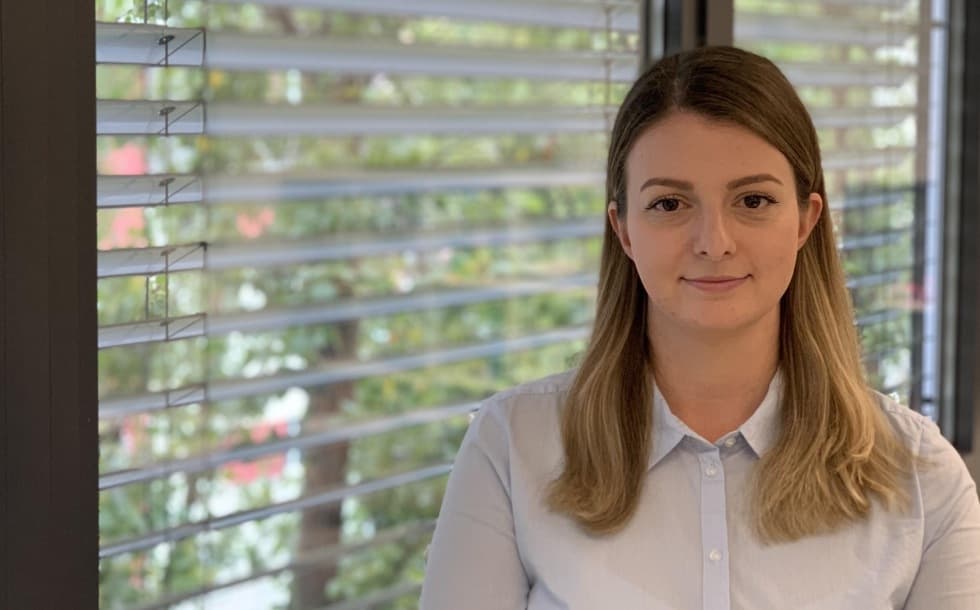 Lívia Galanová
Biotechnology Engineer
Lívia studied at the Slovak University of Agriculture in Nitra, where she graduated from the Faculty of Biotechnology and Food Technology at the Department of Agrobiotechnology. During her studies, she gained knowledge in the field of biological material analysis, biotechnological and biochemical methods and techniques. After graduating, she worked in the United States under the Work and Travel program to improve her English language skills. In 2021 she joined PEWAS and deals with laboratory testing of seeds, specifically monitoring of germination and growth. These tests represent an important part of the implemented projects related to seeds coated with superabsorbent polymer.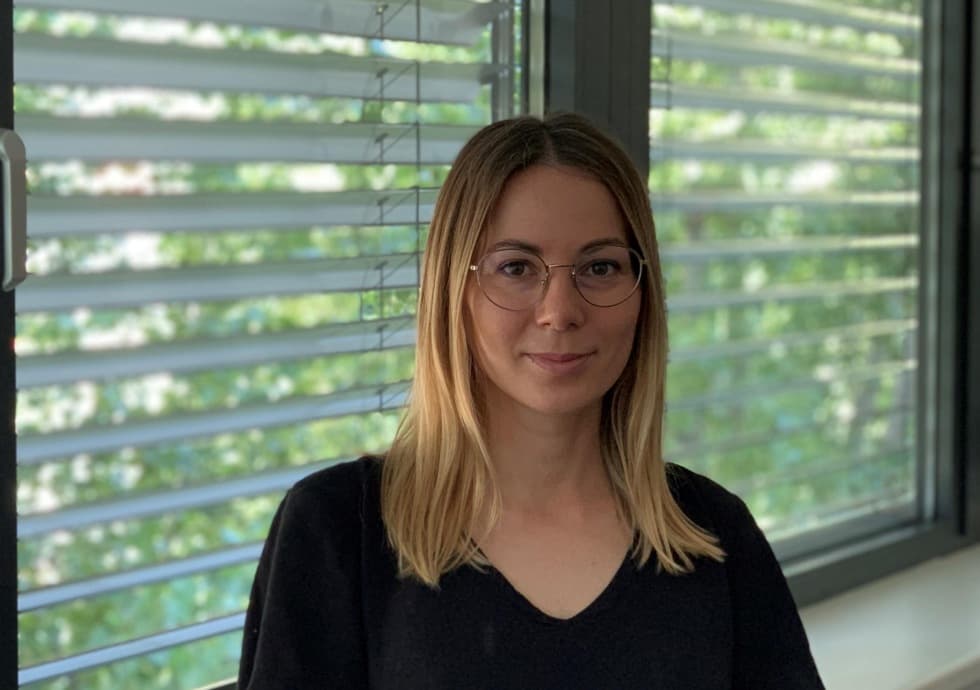 Lucia Majsniarová
Biotechnology Engineer
Lucia studied at the Faculty of Biotechnology and Food Technology of the Slovak University of Agriculture in Nitra where she gained knowledge in the field of biotechnological methods, plant tissue, and microorganism cultivation. In her thesis, she focused on the detection of the lunasin gene in grain genotypes. After graduating, she worked for more than 5 years in laboratory diagnostics, where she dealt with prenatal genetic diagnostics, diagnostics of hereditary diseases and genetic diagnostics associated with oncological diseases. In May 2022 she became a member of PEWAS where she is responsible for testing seeds in laboratory conditions which consists of the monitoring of germination, growth and seed vitality affected by stress factor. She can use her experience in optical microscopy to analyse the surface of the seed after the coating with AQUAHOLDER.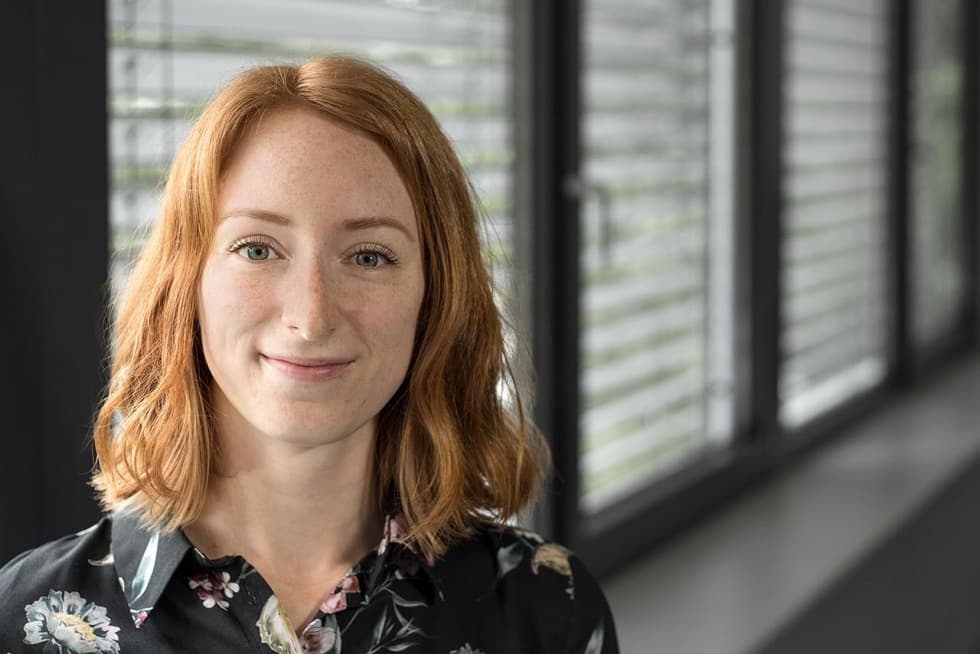 Barbora Sjekelová
Chemical Engineer
Barbora studied at the Slovak University of Technology in Bratislava at the Faculty of Chemical and Food Technology. At the engineering level, she gained a lot of information about polymeric materials, their properties and processing, as well as in the field of physical chemistry of polymers. During her studies, she practiced in a chemical company, where she participated in the testing and analysis of biodegradable polymeric materials based on polylactic acid and polyhydroxybutyrate. In this area of research, she continued to choose the topic of the diploma thesis, in which she dealt with the influence of plasticizers on the properties of a biodegradable polymer mixture based on polylactic acid and polyhydroxybutyrate.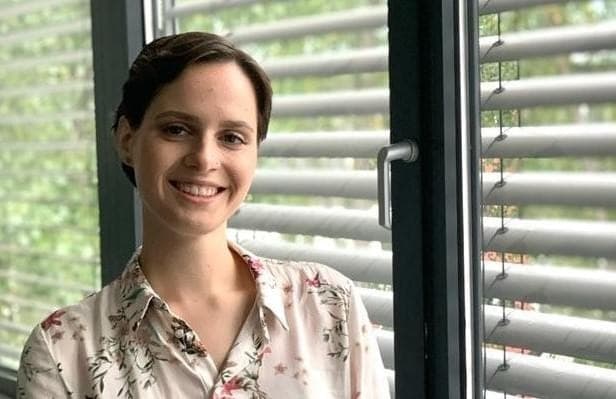 Andrea Pipíšková
Chemical Engineer
Andrea graduated at the Department of Polygraphy and Applied Photochemistry at the Faculty of Chemical and Food Technology at the Slovak Technical University in Bratislava in 2022. Her specialization was Polymers - polygraphy, photography. During her engineering studies, she acquainted with a number of spectroscopic methods, which she also used in composing her diploma thesis focused on the influence of inorganic acids on dental materials. She applies knowledge acquired during his studies in his work at PEWAS. In the position of chemical engineer, in which she has been working since July 2022, she mainly studies the properties of AQUAHOLDER suspensions using infrared spectroscopy.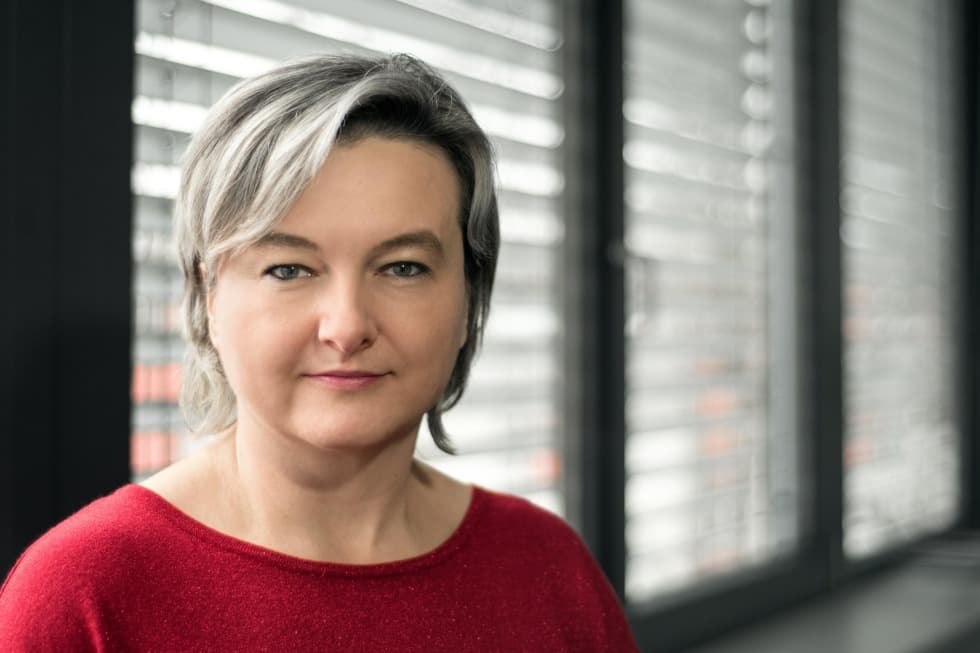 Lenka Vakrčková
Chemical Engineer
Lenka worked for two years at the Research Institute of Medical Medicine. In 2000, she graduated from the Faculty of Chemical and Food Technology at STU, Department of Chemistry and Environmental Technology. She later worked at the Ministry of Agriculture and the Ministry of the Environment. She has been working for PEWAS since 2016, where she prepared the suspension for seed coating, its application to seeds and analysing of coated seeds. She currently focuses on laboratory development and preparation of marketing products, legislation related to fertilizers and microplastic.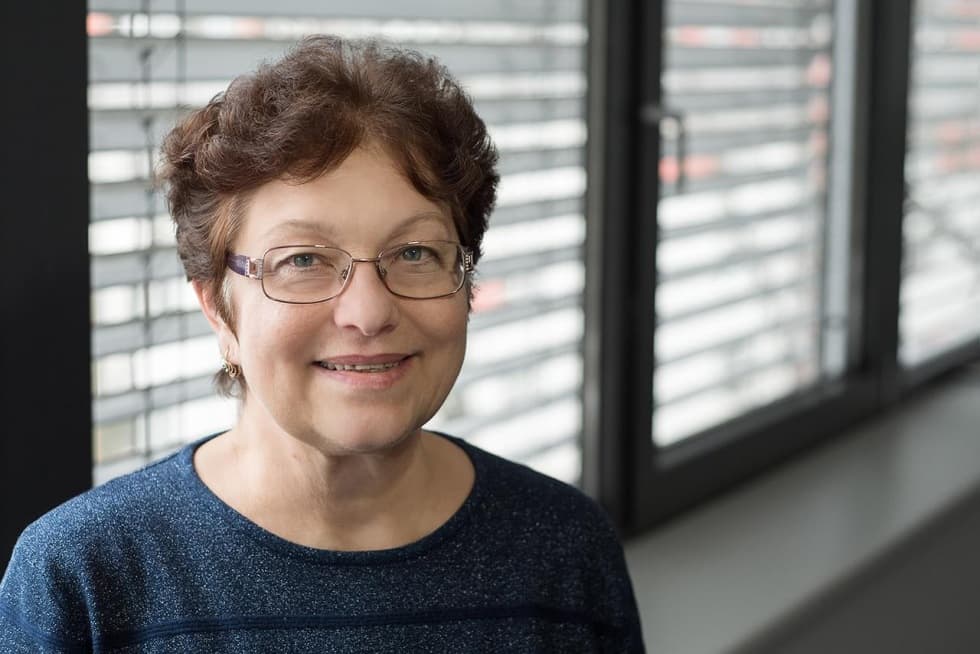 Beata Verčimáková
Researcher, Chemical Legislation
Beata is one of person who co-founded PEWAS in 1992. She is a graduate of the Slovak Technical University - Chemical Faculty with more than 30 years of experience in applied research. In Pewas she co-authored 25 unique products based on non-toxic and environment friendly components. In the recent years she has been primarily engaged in introducing new kinds of superabsorbents into technological work setting. She is also responsible for overseeing the chemical regulatory affairs and management of existing and new suppliers of chemical substances.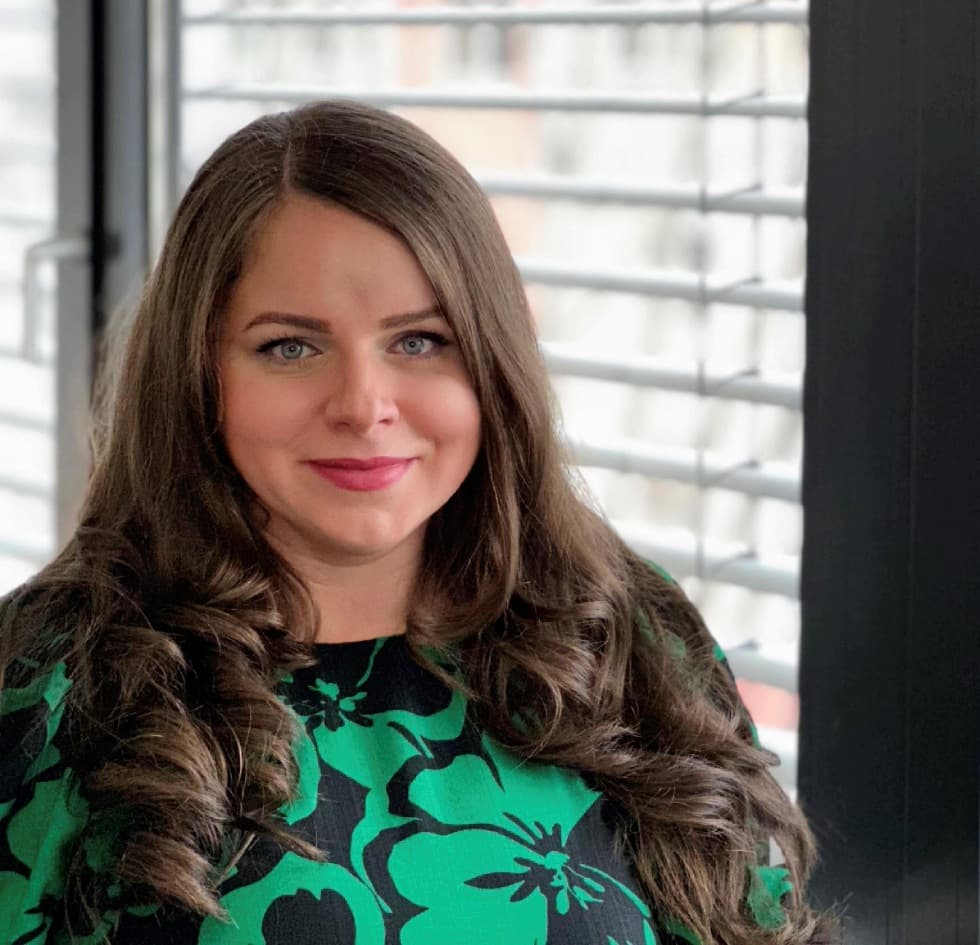 Štefánia Piešťanská
Project Assistant
Stefania is a graduate from the University of Economics in Bratislava with a degree in Business Economics and Management. She applied her knowledge and skills in an international company as part of the Shared Service Center. Her main job tasks were proper managing of the Back Office team and ensuring all requirements of the General Director for Central and Eastern Europe are met. From February 2023, she is a part of company PEWAS and is responsible for the assigned tasks within the projects, as well as their monitoring and coordination.