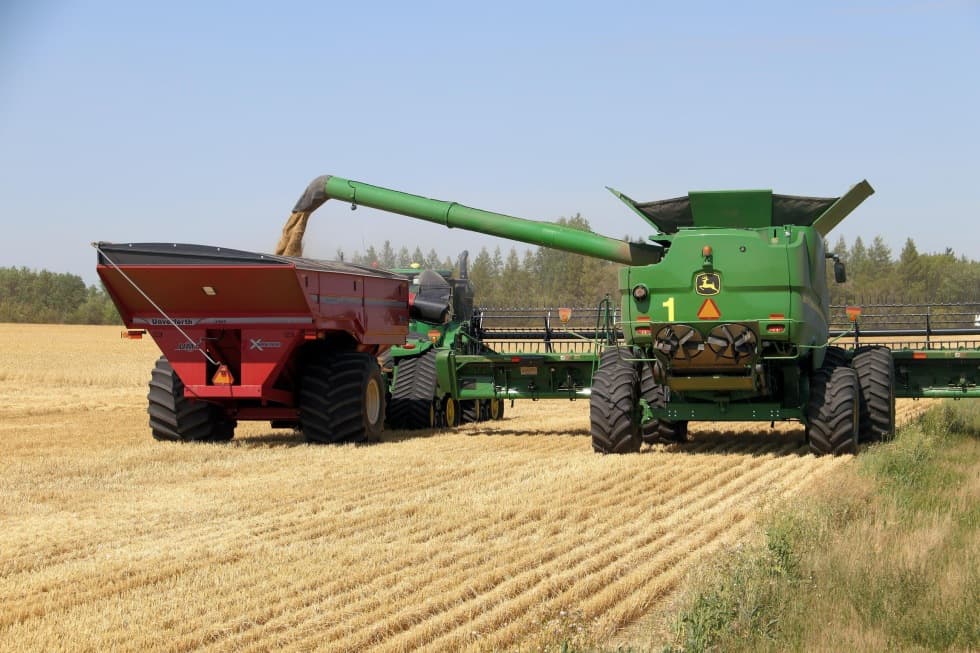 We decided to include Aquaholder in research and test it because of its innovation nature and potential benefits for agricultural production. The idea of using an absorbent as a liquid seed coating agent to support a plant at the time of germination is revolutionary. We verify the effects of Aquaholder in precise field experiments on corn, sugar beet and sunflower crops. The results from the first three years of testing show a positive effect of Aquaholder in the first stages of plant development, what consequently significantly affects the final production. Based on the achieved results, we can conclude that Aquaholder is one of the effective tools to mitigate the negative effects of drought on crop production.
---
Prof. Ing. Vladimír Pačuta, CSc.
Head of the Department of Crop Production and Grass Ecosystems
Faculty of Agrobiology and Food Resources, SUA in Nitra
NPPC - VÚRV is an institution with a wide range of agricultural research activities. Among other things, it focuses on solving the adaptation of the country's agriculture to the new climate challenges. One of the activities is also the search for possible solutions targeted at mitigating of negative impacts caused by this phenomenon. That is why we have initiated cooperation with Pewas, which lasts from 2015. As a part of a wide range of tests, from laboratory to operational, we have verified the effect of Aquaholder in various growing conditions. The results showed that Aquaholder may be one of future measures how to adapt Slovak agriculture to the changing climatic conditions and how to positively influence food self-sufficiency of the country.
---
Ing. Roman Hašana, PhD.
Head of the Department of Growing Systems
National Agricultural and Food Center, Research Institute of Plant Production

For us, as a producer of agricultural primary production, the climate change is an issue which affect us fundamentally. Aquaholder appealed us as one of the possible tools to mitigate the effects of drought on plants production. We test the effect of Aquaholder in cooperation with the company Pewas in real field conditions since 2018. We consider the achieved results to be promising and in case of repeated confirmation of the effect of Aquaholder we plan to include it in our cultivation program.
---
Juraj Béreš
Chief agronomist
Slovak Farmers' Cooperative
Pewas and the emerging disruptive technology. Abiotic stress is one of the major adverse environmental condition that affects and reduce crop productivity worldwide, leading to limit farmer incomers and impacting ecosystem economy. The recent developments in seed coating technologies are recognized as abiotic stress risk-mitigating methods and are considered as a reliable investment in crop yield insurance. Pewas technology, reaching scalability, is bringing a paradigm shift for the seed coating innovations based on degradable super absorbing polymers. Pewas is a fascinating venture continuously developing proprietary technology with the characteristics and capacity to disrupt the seed coating market. Such innovation is appealing to the seed treatment industry as well to the growers.
---
Luboš Grepl
Senior executive Consultant
AG industry

Water is an essential factor for agricultural production. Although the annual total precipitation on
Slovakia have not fundamentally changed, wrinkles on the faces of farmers make them its irregular distribution throughout the year. That has often a negative effect mainly on plant production. Therefore, any good idea that can mitigate the effects of water scarcity, especially at a time when crops need it most, is and will be extremely useful. The idea of using a superabsorbent in the form of Aquaholder from Pewas in seed treatment process supporting the critical emergence phase of cultivated crops plants seems to be extremely promising. As we were interested in this innovative idea, we decided to arrange first field tests within selected farms of the Exata group in 2020. Drought is a limiting factor for agricultural production and therefore it is important to develop measures to eliminate its impact. Technology using Aquaholder could be one of the most important
solution
---
Ing. Marian Čeleš,
Agricultural solutions
AZC, a.s.